Here are some of our up and coming cats that we may add to our breeding programme in future.
FriendlyGhost Chaiyya Chaiyya – Blue (silver) classic torbie (MCO g(s) 22)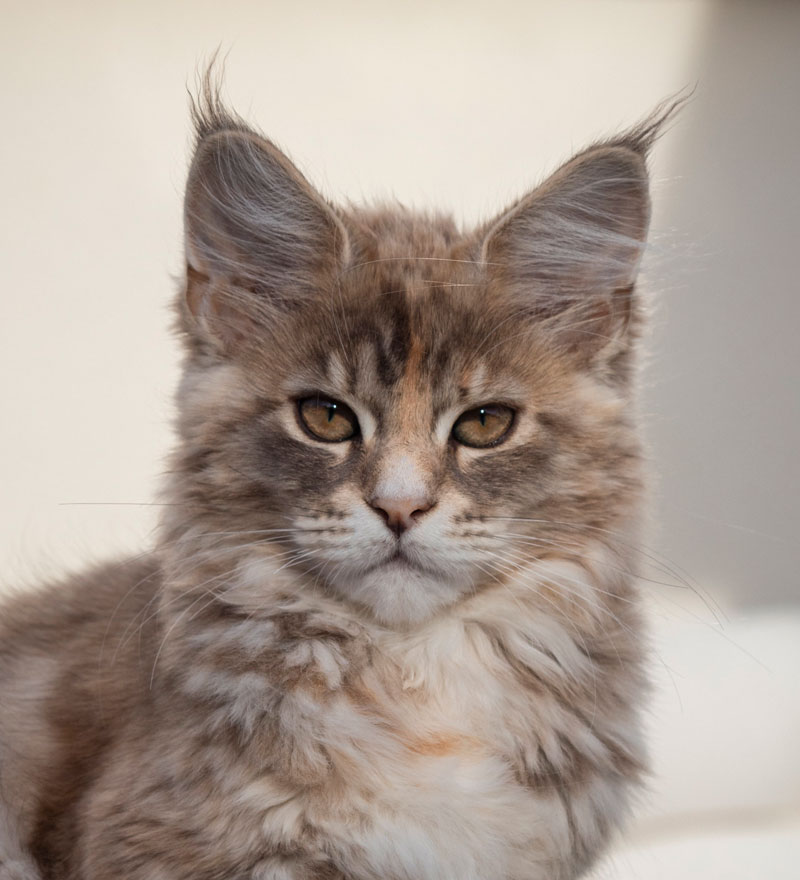 FriendlyGhost Chaiyya Chaiyya was not planned to stay but I cold not resist her lovely temperament and her beautiful warm cream coloured coat intermingled with blue. Temperament-wise she is a copy of her mother Ch Unicum Tesla who like our Casper is an incredibly human centered cat. Her type is more the traditional Maine Coon with very wide ears at the base and a broad boxy head. More about her can be found here.
FriendlyGhost Bastet Bellatrix – Black silver classic tabby (MCO ns 22)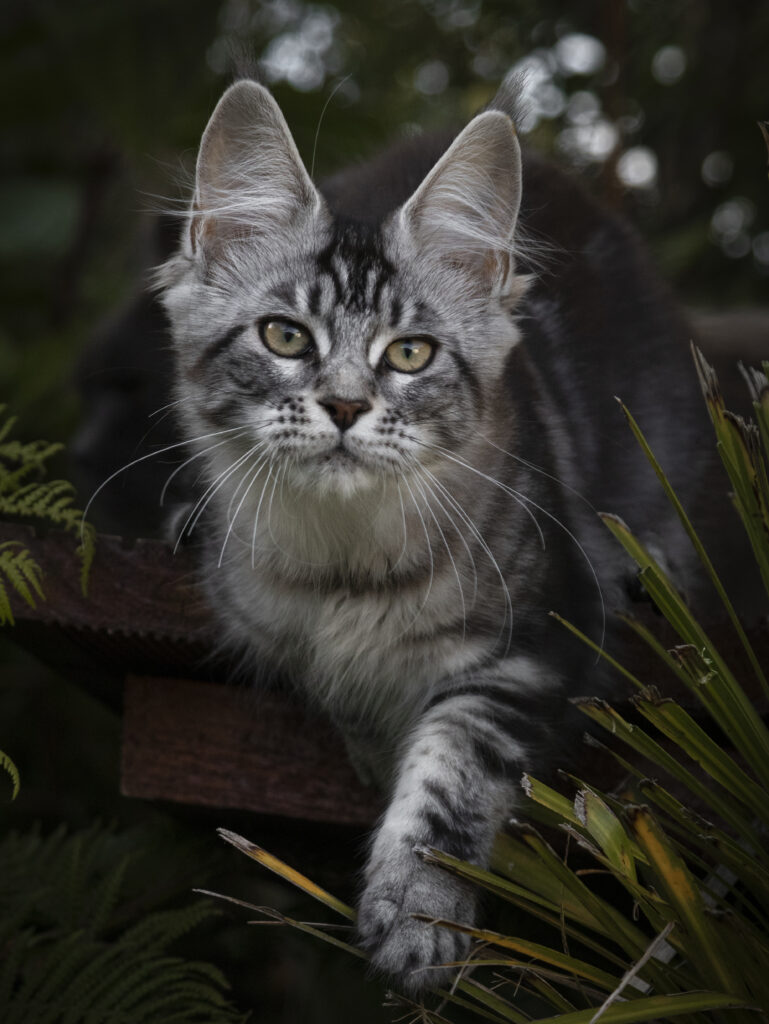 FriendlyGhost Bastet Bellatrix is a daughter of my beautiful LagunaLeo Zachara and the gorgeous Ishcus Zoffany. I was so wishing for a girl from this mating and was disappointed when I thought she only had boys. To my delight I had another look two weeks later and it turned out one of the boy kittens was a girl! Needless to say she had to stay. Bastet carries solid and dilute. She is an incredibly big, long and lanky girl and I am looking forward to seeing the end product once she has matured.