GCCFI Hibernian Grand Champion & TICA Champion – blue smoke (as)
Franklin is Casper's cousin and uncle (that's really only possible in the cat world!). I fell head over heels in love with him when I saw him as a kitten at a cat show. To my devastation, he was already sold to a breeder in New Zealand. Nevertheless, I tried my luck by bombarding his breeder with texts and messages if he could live with me instead. A week later he moved in. I am totally in love with his wild and feral looks and his contradicting introvert and quiet personality. He truly is a very gentle giant. Of all my cats, Franklin loves most spending time in the garden, running after insects, falling leaves, or just exploring the jungle of shrubs and bushes. He even catches the odd mouse! It is hard to get him back in. As a result, he is an incredibly muscular cat. Franklin is an entire boy and is slowly building up his show career. He is GCCFI Hibernian Grand Champion and TICA Champion and has attended shows in Ireland and the UK.
Health Information:
Franklin also starred in the RTE1 Cat Hospital 2019 production in episode 2 and in the 2021 production in episode 3.
Franklin's pedigree: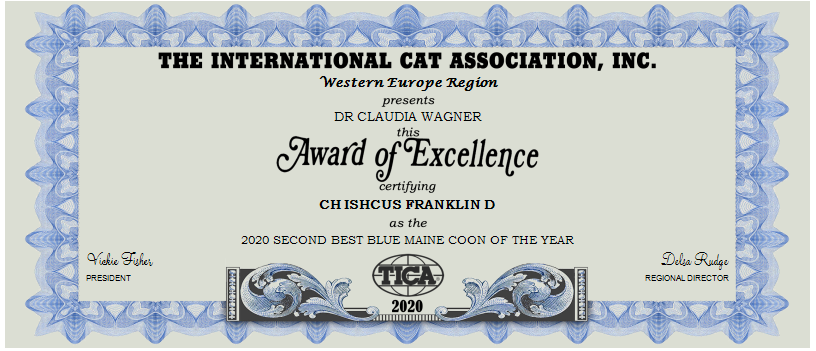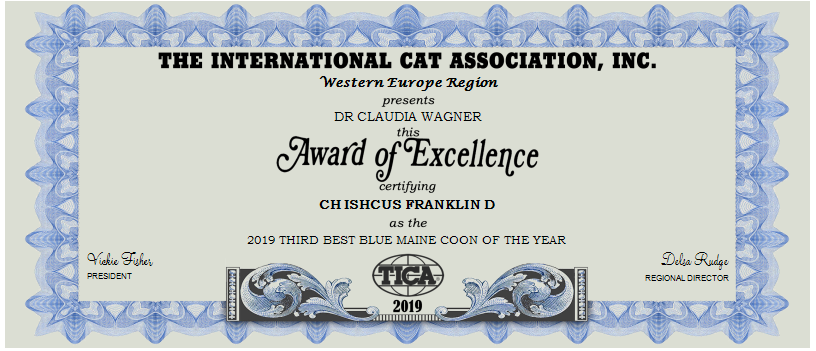 Click on photo below to see Franklin's album on Flickr: