Black classic torbie with white (f 03 22). Regional Winner, Triple Grand Champion, Best Maine Coon Kitten in Europe West 2019/2020, 7th Best Allbreed Kitten in Europe West 2019/2020.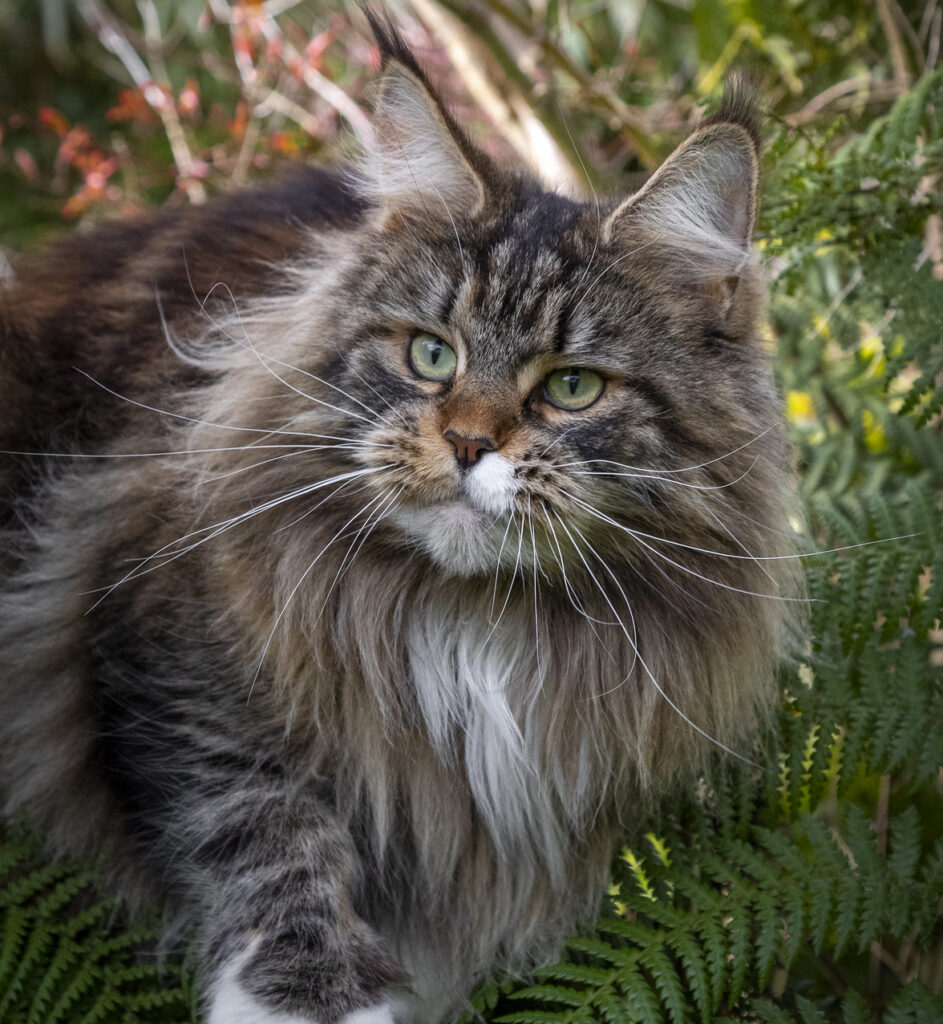 We are absolutely delighted Quevega joined our household. Q, as we call her, is such an adorable and friendly whirlwind. She is full of fun and it's always go with her! She definitely keeps the rest of the gang on their toes.
Q has already won a TICA Regional Award as she was Best Maine Coon Kitten in Europe West in the 2019/2020 show season and 7th Best Allbreed Kitten. She herself has produced beautiful kittens so far and we look forward to what's there to come yet. More info on Q can be found here.
Tortie (f)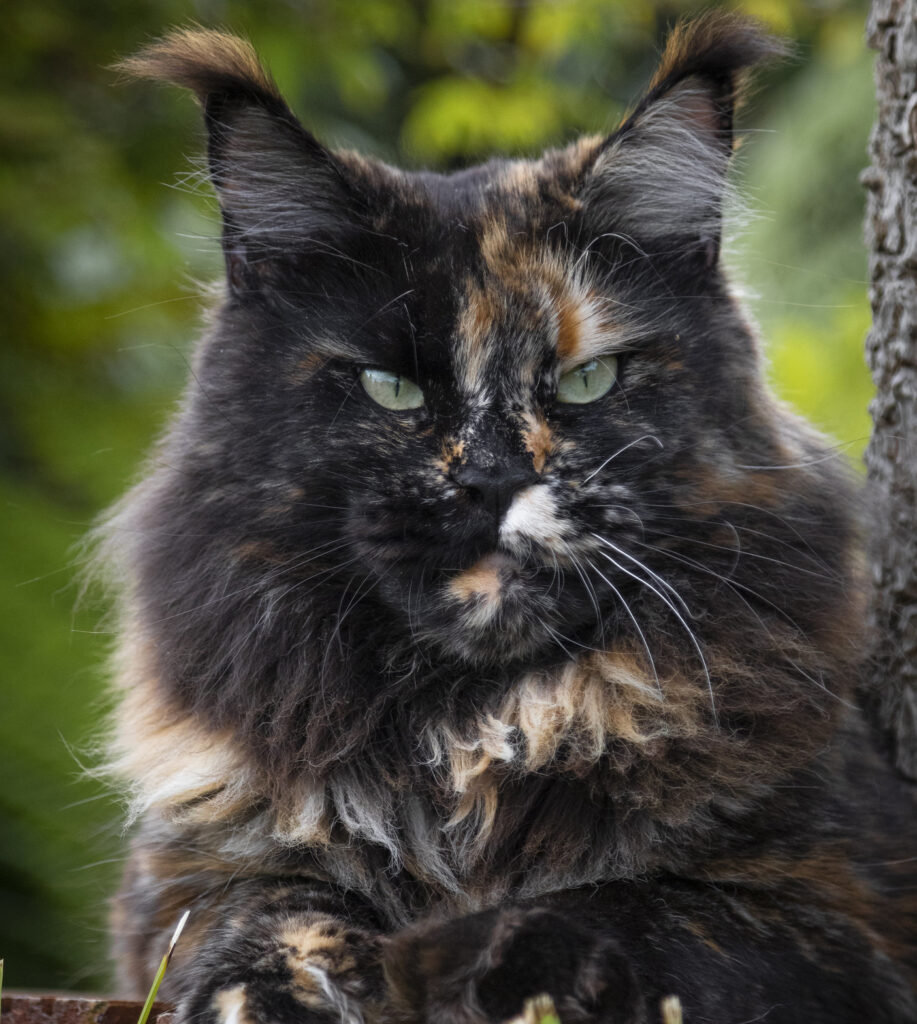 Yalla is a beautiful tortie with the longest lynx tips I have ever seen. Her head is pure perfection: she has a strong square muzzle with a full and deep chin, a beautiful profile and an overall square head with correctly set large ears and large oblique set eyes. She is also a big girl with heavy boning. More info on Yalla can be found here.
Black-silver classic torbie (fs 22)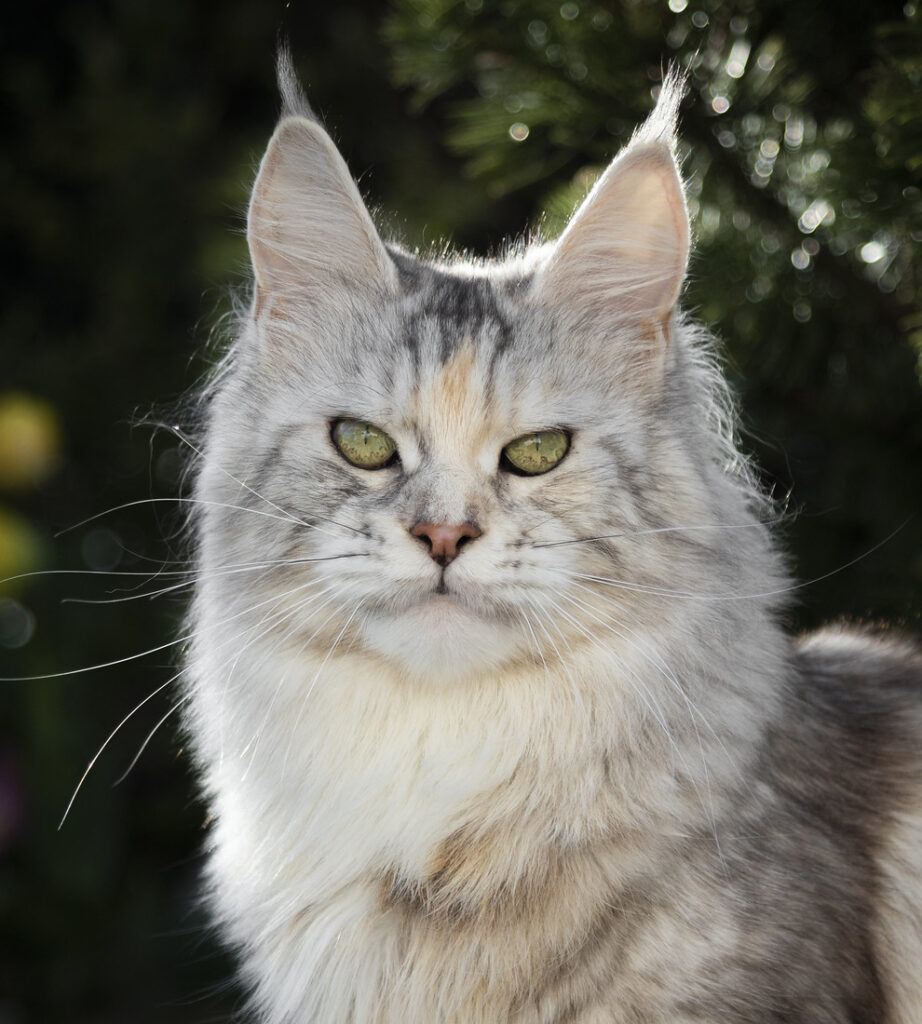 Zachara, or Zara as we call her, is a dream come true. I love silver tabbies and when I saw a photo of her on her breeders webpage I had to enquire about her. Zara is an absolute sweetheart, a really gentle girl. She has an untarnished silver, a lovely long body, a square muzzle and deep chin, excellent ear placement, and a beautiful expression – I love her unusual eyes the most. More info on Zara can be found here.
Blue classic torbie with white (g 03 22). TICA Champion.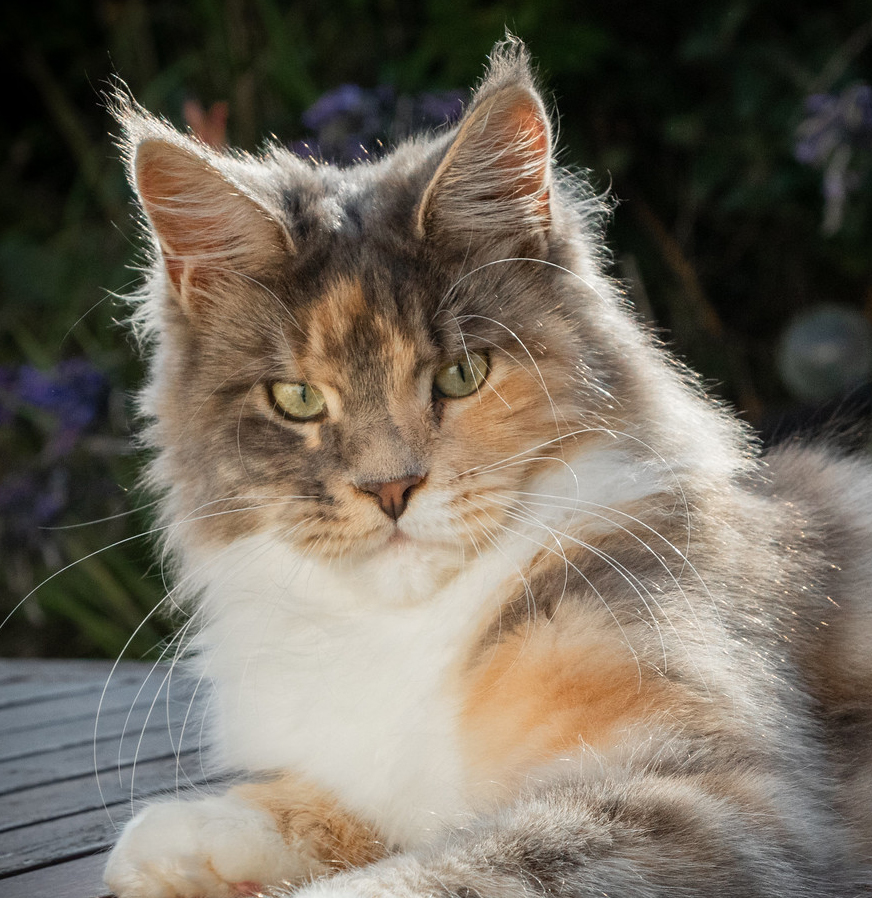 Everybody who knows me well also knows that my favourite cat is my beloved Casper. When I was looking for a female kitten I stumbled upon a male cat whose pedigree included many of Caspers ancestors. True and behold this boy had just produced a few litters and I fell head over heels with one of his daugthers. Mrs T, as we call her, has a beautiful clear classic tabby pattern and a correct and balanced head. Everything is perfectly in proportion with her. More info on Mrs T can be found here.